Our Approach
We impact five key areas of business, strategy & vision, culture, people, process and technology. Peoples thought process, business process, technology choices and uses, and perhaps most importantly of all culture will need to adapt to transform your business digitally.

So if you are a startup who wants to get it right from the outset, all the way up to a large corporate who wants a personal touch from a dedicated team, big enough to cope small enough to care, then we are right for you. Equally, if you are already on the journey to digital, then we can accelerate that process for you, with the use of our unique scorecard system and process.

We would love for you to contact us for a short non pushy chat around digital transformation, what it really means, and what it may be like for your organisation. Or assess yourself using part of our scorecard system below to find out if 60Innovations is likely to be able to help you or not on your digital journey.

Finally if you want to know what it is like to have our teams work with you please read the review from a multinational systems integrator about their experience with us!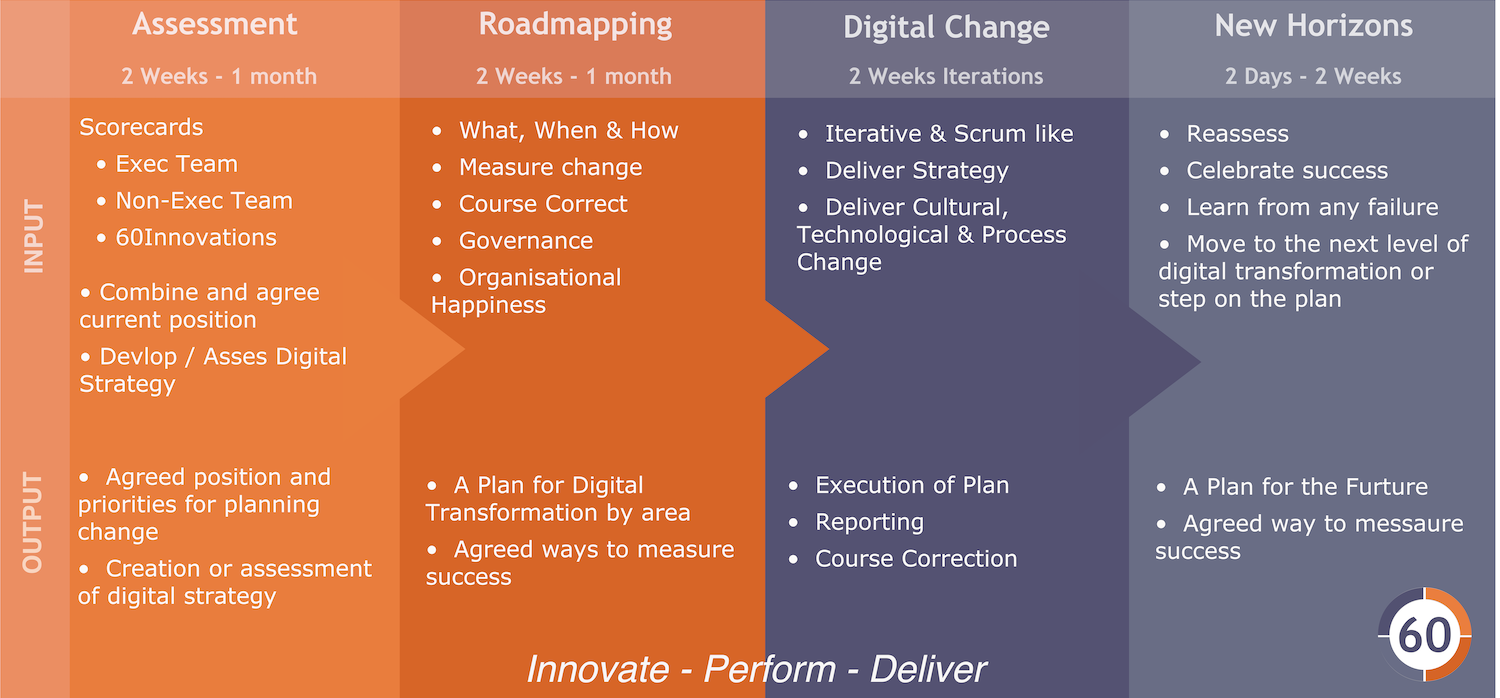 The 60 Innovations Digital Transformation process